Fletcher's Cove, Potomac River, Washington, D.C., April 24, 2021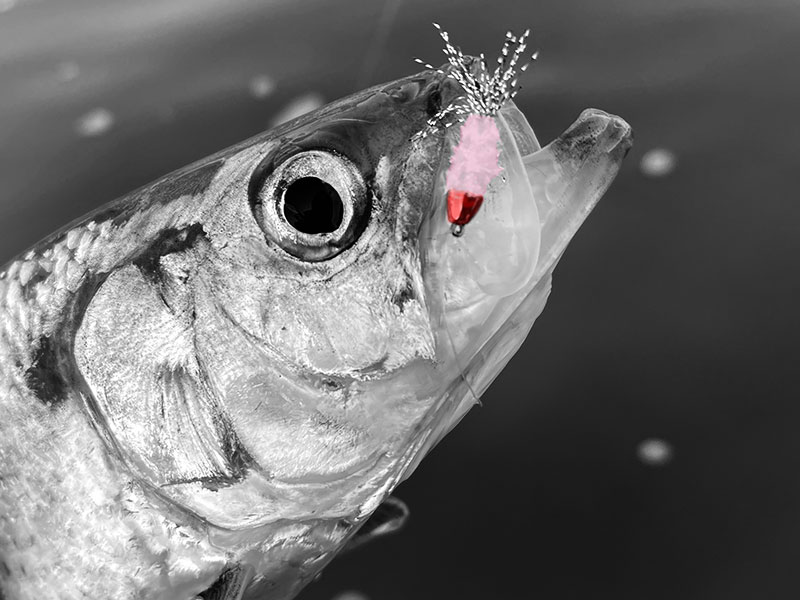 A report from BassMaster for mikescatchreport.com


I went fishing today outside Fletcher's Cove on the Potomac River in Washington, D.C. from about 6:30am to 4pm and got 83.

I started fishing outside the cove and it was really good in the morning until about 10am, then fishing got really slow so I motored upriver to see how it would fish but it was slow up there as well.

I got maybe 10 Hickories from 11am to 1:30pm, then motored back to the cove and found another hot spot. I had something really big on for a while, playing it for three to five minutes before I lost it. It had straightened the hook. Funny thing, I didn't realize the hook had been straightened until I missed half a dozen fish. I kept getting solid strikes but no hookups so I decided to check my rig then saw there was no bend left on the hook! After rigging up with a tandem fly setup I continued to catch shad and four times had two Hickories on the line at the same time. And besides shad, I also caught a catfish.

The bite was going strong and I didn't want to leave, but I also didn't want to get caught in the rain that was coming so I quit around 4pm.

EQUIPMENT:
We use 8 weight rods, density-compensated full sink line, and flies in size 2 to 8 in various colors.


DIRECTIONS:
Fletcher's Boat House is located on the Potomac River in Washington, DC, two miles north of Key Bridge and one mile south of Chain Bridge, at the intersection of Reservoir Road and Canal Road. You will know you have reached the entrance to Fletcher's when you see a traffic signal and the Abner Cloud House, a white stone building, which is next to the canal and will appear on your left if you approach the area from Key Bridge/Georgetown, or on your right from Chain Bridge.


WARNING:
The entrance to Fletcher's Cove is a very narrow entry/exit ramp that can accommodate only ONE car at a time so be very careful. It is VERY difficult to negotiate this ramp if you approach Fletcher's Cove via Chain Bridge because it faces Key Bridge so you have to negotiate a difficult U-turn to enter. Park in the upper lot on your left or go through the tiny tunnel (clearance is 7 feet) to the lower parking lot and dock access.
During shad season the tackle shack opens at 6am. Rowboat rental is by reservation only via the
Boating In DC website
, however there might be a few available for walkup rental.
Rental fees are $28 for ONE HOUR, $56 for TWO HOURS, and $112 for FOUR HOURS.
A late return fee is $25 and you might be placed on a "do not rent" list. Prices are subject to change.
You also need a D.C. fishing license which is $10 for D.C. residents and $13 for non-residents.
MASKS AND SOCIAL DISTANCING IS MANDATORY.
WARNING ON WEEKDAYS:
Both lanes of Canal Road become
ONE WAY
into and out of the District during morning and evening rush hour during the weekdays. If you're hitting Fletcher's in the morning and following the route above you have until 5:30am to get there. If you miss this window you must wait until 10:20am because all traffic on Canal Road is one way into the city. Canal Road becomes one way going towards Chain Bridge from 2:30 to 7pm.