Potomac River, Washington, D.C., March 31, 2019

A report from the Bass Master for mikescatchreport.com

I fished from sun up until 11am and the wind made it VERY hard for me to hold bottom with the rock (anchor) I had. I was getting blown all over the place.

Besides the wind "it was a really rough morning to be out there. Rain and wind. I had rain gear with me but (it) was still tough fishing. A couple of boats had to be rescued and towed back."

I only got about a dozen shad and missed maybe five or six more. I also got a
Quillback
sucker. The shad are pretty large.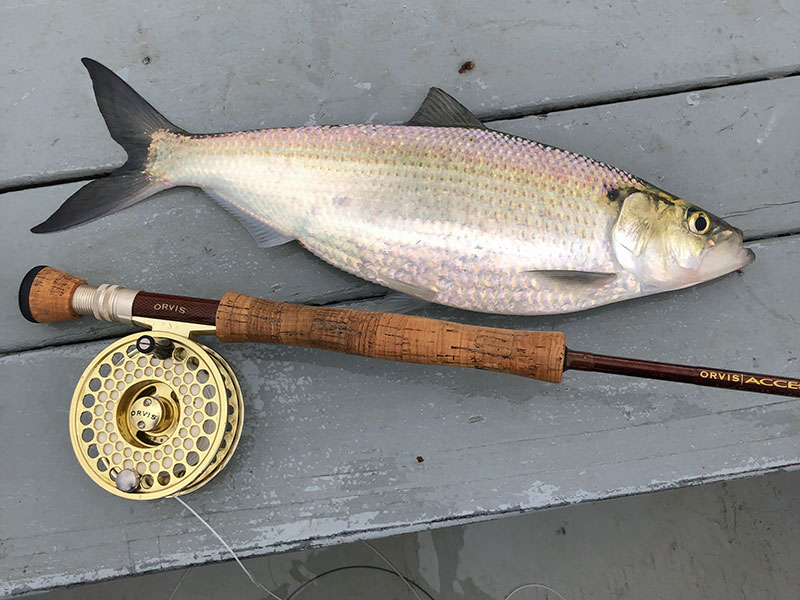 DIRECTIONS:
Fletcher's Boat House is located on the Potomac River in Washington, DC, two miles north of Key Bridge and one mile south of Chain Bridge, at the intersection of Reservoir Road and Canal Road. You will know you have reached the entrance to Fletcher's when you see the traffic lights and the Abner Cloud House, an old white stone building, which is next to the canal on your left if you approach from Key Bridge/Georgetown, or it will be on your right approaching from Chain Bridge/Virginia. The Fletcher's boat rental office usually opens at 7am, but when the shad are biting hot and heavy they open earlier to accommodate anglers. You can get a D.C. fishing license and a boat at the rental kiosk. They also sell basic fishing equipment, bait, lures, hot dogs, candy, chips, drinks and ice cream.


WARNING:
The entrance to Fletcher's Cove is a very narrow ramp that can accommodate only ONE car at a time. There is a stop light and a small pull-off area where a car can wait at the bottom of the ramp for the light to turn without blocking incoming access. And it is REALLY difficult to negotiate this ramp if you approach Fletcher's Cove via Chain Bridge because the entry ramp will be facing away from your direction of travel. There is NO RAMP facing Chain Bridge, so you will probably have to drive backwards down the ramp. Park in the upper lot on your left or continue through the low tunnel (if you have a large SUV or van with roof racks, I suggest checking the tunnel height BEFORE entering) to the lower parking lot and dock access. Watch out for cars exiting the tunnel!


WARNING ON WEEKDAYS:
Both lanes of Canal Road become ONE WAY into and out of the District during morning and evening rush hour during the weekdays. If you're hitting Fletcher's in the morning and following the route above you have to get on Canal Road BEFORE 6am. If you miss this window you must wait until 10:20am because all traffic on Canal Road is ONE WAY into the city. You must use Canal Road via Chain Bridge. Canal Road goes the other way, towards Chain Bridge, from 2:45 to 7:15pm.