Potomac River, Washington, D.C., April 14, 2018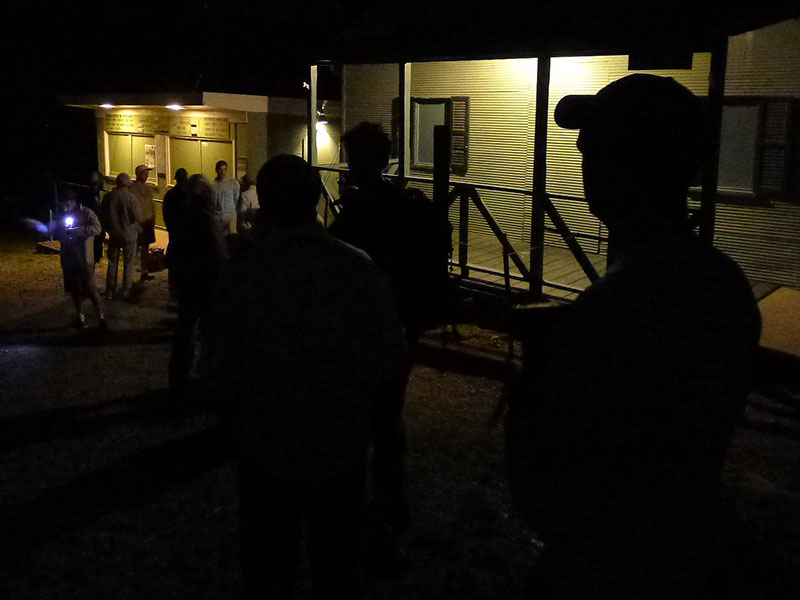 It was going to be one of the best days in the Washington, D.C. region, probably one of the best in over a month, and with the water level on the Potomac River finally at an optimal fishing and boating level, I knew I had to be at the Fletcher's Boathouse tackle shack early if I wanted to get a boat to fish for shad.

My wife thought I was crazy to leave so early in the morning to stand in line for a boat but despite the insanely early hour I was Number 11 in an already long line. I chatted with other anglers about fishing and we all counted cars as they zoomed into the parking lot, looking back at the growing line and knowing that the number of available boats was approaching the "sold out" limit.

I dropped the rock on what I assumed was one of the spots I liked to fish but it was way too dark to check any geographical features to make sure I was anchoring correctly. I had to pull up and reset the boat three times before I got it right and that's very frustrating to do when you are a solitary angler—jumping from the electric motor control at the stern to make it up to the bow to drop the rock before the river current pushes you out of position.

The tide was a few hours before peak when I began fishing with an 8 weight fiberglass rod and the full sink
Orvis Depth Charge line
. It was still dark but the birds were beginning to sing as the night slowly gave way to a beautiful Saturday morning. Boats were streaming out of Fletcher's Cove and soon there was a lineup stretching from Walker's Point all the way up past Catfish Beach.

Fishing was slow for the first half hour but it really picked up and stayed steady for most of the morning. I had tied up a number of experimental shad flies and I wanted to try them out against the "old faithfuls" to see if they were worth adding to the arsenal. Once I got a steady and consistent bite from an area I clipped off the working fly and tied on an X-fly.

I was in a rush the previous night—had to finish repairs to the master bedroom toilet before The Boss would let me go fishing. Once that was out of the way I hurriedly tied a few patterns I had thought about while fishing outside Fletcher's Cove over the past few weeks. Out of the six X-fly patterns tied the night before, three exceeded all expectations.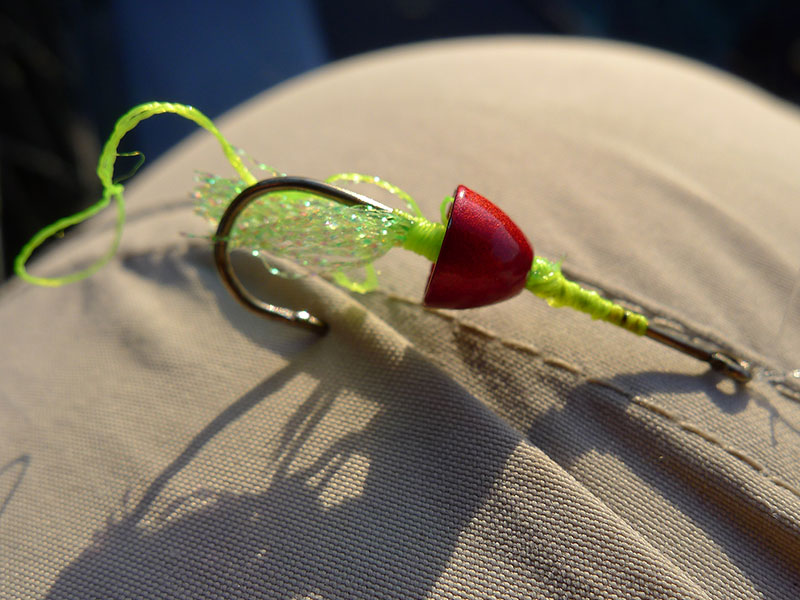 One turned out to be a Hickory magnet and it produced savage strikes on just about every cast. The fish loved it so much I fished it until it was chewed to pieces. I tried to repair the fly, but eventually it just fell apart. Too bad I only tied one, but I didn't want to waste hooks and material on an X version and this was one of the last patterns I had tied and I was in a rush and didn't have time to tie more.

Another X-fly turned out to be something that American shad loved. This was a big and beefy fly, and seriously, when I tied it, I thought I was just wasting my time. But it worked. I caught over 20 American shad of various sizes on this fly before loosing both prototypes to the fish.

The third X-fly was tiny. I thought it was too small to really be effective but it turned out to be a steady producer in the slower, colored water. Extra weight in the nose gave this fly a bit more of a "jigging" movement when stripped at a faster speed and the Hickory shad loved it. Like the other X prototypes, one was lost but the other was retired after getting too beat up.

Fishing stayed steady and consistent for most of the morning and I did pretty well. I don't know how many fish were caught but it was a fair amount and anyway, it was a great day to be on the water and do a bit of experimenting with the Hickory and American shad.


DIRECTIONS:
Fletcher's Boat House is located on the Potomac River in Washington, DC, two miles north of Key Bridge and one mile south of Chain Bridge, at the intersection of Reservoir Road and Canal Road. You will know you have reached the entrance to Fletcher's when you see the traffic lights and the Abner Cloud House, an old white stone building, which is next to the canal, and will appear on your left if you approach from Key Bridge, or it will be on your right approaching from Chain Bridge. The Fletcher's boat rental office usually opens at 7am, but when the shad are biting hot and heavy they open earlier to accommodate anglers. You can get a D.C. fishing license and a boat at the rental kiosk. They also sell basic fishing equipment, bait, lures, hot dogs, candy, chips, drinks and ice cream.

WARNING:
The entrance to Fletcher's Cove is a very narrow ramp that can accommodate only ONE car at a time. There is a stop light and a small pull-off area where a car can wait for the light to turn without blocking incoming access. And it is REALLY difficult to negotiate this ramp if you approach Fletcher's Cove via Chain Bridge because the entry ramp will be facing away from your direction of travel. There is NO RAMP facing Chain Bridge, so you will probably have to drive backwards down the ramp. Park in the upper lot on your left or continue through the low tunnel (if you have a large SUV or van with roof racks, I suggest checking the tunnel height BEFORE entering) to the lower parking lot and dock access. Watch out for cars exiting the tunnel!


WARNING ON WEEKDAYS:
Both lanes of Canal Road become ONE WAY into and out of the District during morning and evening rush hour during the weekdays. If you're hitting Fletcher's in the morning and following the route above you have to get on Canal Road BEFORE 6am. If you miss this window you must wait until 10:20am because all traffic on Canal Road is ONE WAY into the city. You must use Canal Road via Chain Bridge. Canal Road goes the other way, towards Chain Bridge, from 2:45 to 7:15pm.